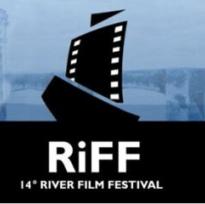 River Film Festival
Porta Ognisanti, Padua
Dal 01.09.2020 al 20.09.2020
The annual appointment with the arts of cinema is coming back. On the shores of Piovego river from 1th to 20 September the doors of imagination will be thrown open to offer the best of the big screen in magic and unique context as Porta Portello location.
An international film festival dedicated to short films and to its new routes, that represents an opportunity both for new emerging talents and the audience.
The University of Padua in cooperation with the Department of Culture and with The Researching Movies Cultural Association is pleased to invite you to this unmissable event that will cater to your deepest fantasies.
An intense and rich month of cinema along the river, where unreleased guests are waiting for the latest films, an international jury is ready to find the best and where technologies as the virtual reality which transform the world of the spectacle.
A place where cinema become a 360° experience which leads us inside art to all effects, projected on a floating screen over the river in a tangle of stories, techniques and visionary arts.
The selection of works by young authors will be divided into 8 different categories: Virtual Reality, Film Festival in Focus, Queer Shorts, International Horizons, Animation, Documentaries, Italian looks and Film School.
The program, available in full at the link below, previews 150 titles from 40 different countries in an explosion of contents and languages, able to stimulate a diverse audience.
All the info at the official page: https://riverfilmfestival.org/